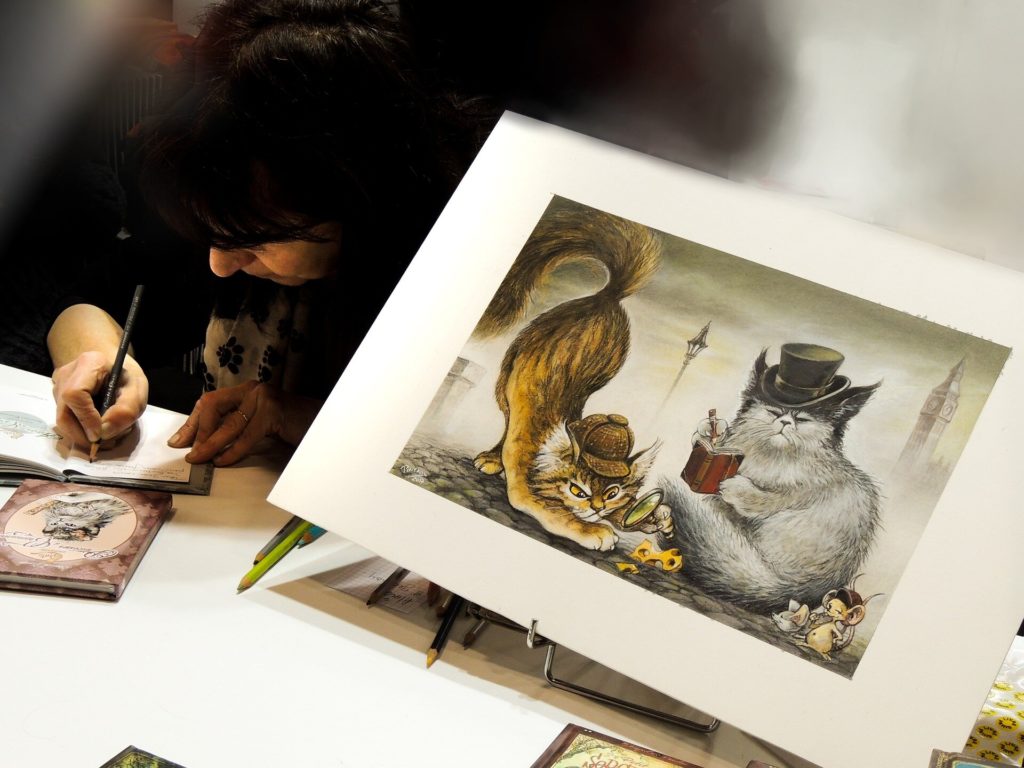 Children's Literature is one of the fastest-growing and most popular fields of graduate study worldwide.
After all, who wouldn't want to spend their graduate years diving back into childhood favorites?
That's why I chose to enter this field, way back in 2005, when I began my children's literature PhD. The thought of spending three years reading Winnie-the-Pooh, Where the Wild Things Are, and The Hunger Games was just too irresistible (and still is!).
With so many options available to you, however, it can be difficult to know where to start. In this article, I'll walk you through what to look at and where to look, so you can plan your graduate degree with confidence.
What are Children's Literature Studies?
Children's literature studies can be broadly defined as the study of texts and media intended for or created by children. The study of children's literature, therefore, includes the history, reception, use, and critical analysis of such texts.
Children's literature studies have broadened out into related fields: childhood studies, children's culture, writing for children, and so on.
Studies in these areas range across a wide array of disciplines, including (but not limited to) literary criticism, education, history, cultural studies, psychology, sociology, business, media studies, creative writing, and cognitive science.
Obvious reasons to study children's literature at the graduate level include career paths in teaching, librarianship, and children's publishing and authorship, but these are far from being the only careers open to children's literature graduates.
For example, according to one expert, "[c]hildren's literature and child psychology are sibling disciplines" (Blos, 1978, p. 101). A thorough understanding of children's literature can be a bridge to important conversations and can help people connect when they have trouble expressing themselves or their emotions. As such, children's literature graduate studies are a fantastic adjunct to a career in child psychology or counselling.
Children's literature is also renowned for its complex exploration of social crises across time and cultures. As one sociologist explains, "I believe that works of [children's] fiction are important because … [they] can expose readers to information about social systems, about inequality, about gender stratification and racism" (Singer, 2011, p. 308). Children's literature studies are therefore a great support for anyone thinking of entering fields such as social work, criminology, or public policy.
It is therefore worth thinking outside the box when considering a master's or PhD in children's literature.
Where Should I Study Children's Literature?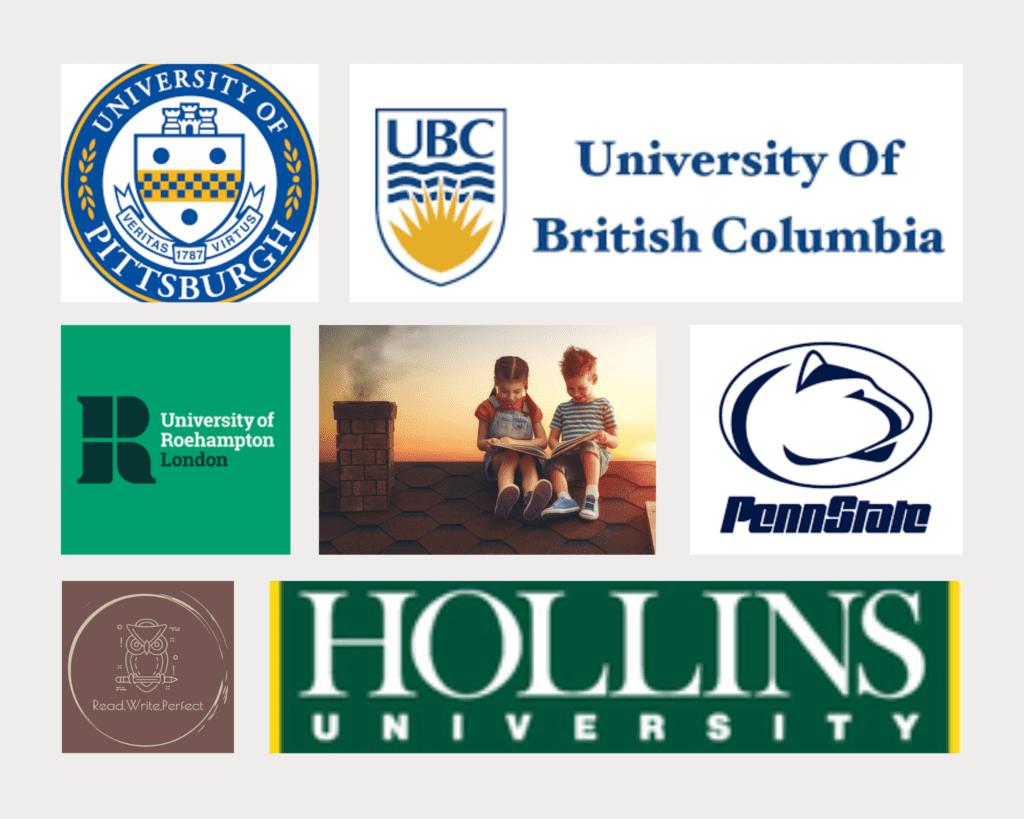 There are several institutions well-known for their top-quality programs in children's literature, both within and outside of the United States. Here are six you should definitely consider looking into.
Penn State's Graduate Certificate is supported by faculty with expertise ranging from clinical medical health to curriculum and instruction and literary studies. Geared particularly towards students with an interest in teaching or librarianship, this Act 48–approved program is both rigorous and focused.
Reading University's M(Res) is delivered by internationally published specialists in children's literature, culture and, media, and dating back to 1984, it is the oldest MA in Children's Literature in the UK taught in a department of English Literature (as opposed to being classes as an Educational or Library Studies degree). Although the formal title of the degree is M(Res), this is in fact a "taught" degree that includes a 20,000-word dissertation project working with one of the program's specialist supervisors. In the program, students study a wide range of Children's Literature, as well as issues concerning childhood, history, culture, and media.
As anyone who loves children's literature knows, the words are often only half of the picture—the other half being, well… pictures. Hollins University's program is one of only a very few offering combined training in writing and illustrating children's books. This program is a fantastic option for any aspiring children's author.
One on the pioneering children's literature programs in the country, Pitt's PhD program offers opportunities for archival studies, interdisciplinary projects, and access to the Elizabeth Nesbitt and Nietz Old Textbook Collections. The program also supports graduate teaching opportunities, making this a good starting place for students thinking of continuing in academia.
The only children's literature master's program offered in Canada, this degree is taught by a multidisciplinary faculty and is designed to "give the graduate academic study of children's literature a perspective on the full life cycle of the literature—the creation of the literature … its critical analysis … and pedagogical approaches to the literature in interaction with children in schools, homes and libraries."
The University of Roehampton started offering its distance education children's literature program long before the Pandemic forced other institutions to jump on the virtual bandwagon. This flexible, part-time MA includes membership to the National Centre for Research in Children's Literature (NCRCL) and access to the department's specialist digital children's literature library of "critical, theoretical, bibliographical and reference works," including around forty children's literature journals. The program also partners with some of the top research institutions in the country, including IBBY, Seven Stories, and Booktrust. This program is particularly good for students interested in careers in children's publishing.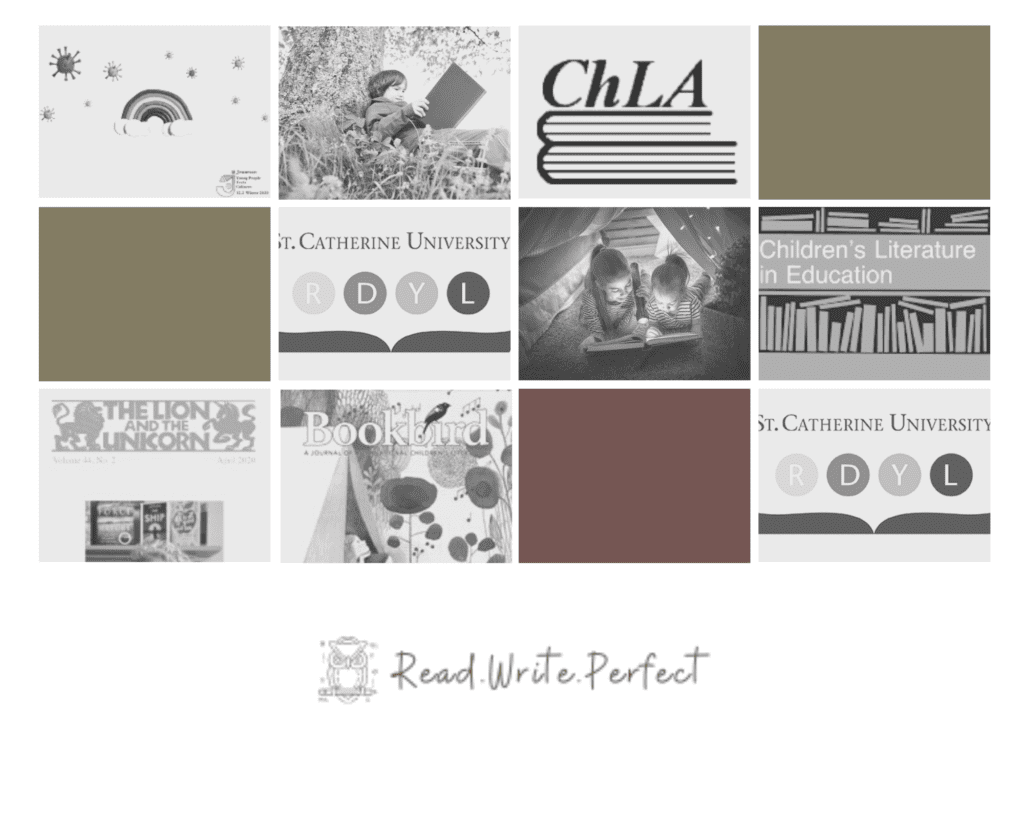 How Can I Get Started Choosing a Topic?
Completing graduate studies in children's literature is going to involve a lot of reading and research, so there is no better way to get started than by trawling books, journal articles, and association websites for trending and interesting topic ideas.
There are many academic journals dedicated to the study of children's literature, and most of them offer at least some reviews and articles as free, open-access content. To get started, try Bookbird, Jeunesse, Research on Diversity in Youth Literature, ChLA Quarterly, Children's Literature in Education, and The Lion and the Unicorn. As well as reading recent articles, it is worth scanning the lists of titles to see what scholars are researching, publishing, and thinking about right now.
Another good idea is to look frequently at the websites of children's literature associations. These organizations, many of which are associated with specific journals, exist to support children's literature scholarship. Their websites frequently publish calls for papers and proposals (a good way to see what's trending in children's literature research), recent news, and scholarship and funding opportunities. To start, try these: The Children's Literature Association (ChLA), The International Board on Books for Young People (IBBY), The American Association of School Librarians (AASL), The International Research Society for Children's Literature (IRSCL), The Children's Book Council (CBC), The Centre for Research in Young People's Texts and Cultures (CRYTC), and The Australasian Children's Literature Association for Research (ACLAR).
What if I Need Help with My Application?
Applying to a graduate studies program can be challenging, but the good news is that you don't have to face it alone. Especially within a tight-knit community like children's literature studies, there are plenty of experienced others who have been through the process before and are more than happy to lend a helping hand to incoming students.
Your first and most important source of information is your current professors and tutors. They know your skills and strengths best and can help you identify the best information to include in your application. They can also offer the best advice when it comes to optimizing your current program of studies for future graduate study success.
When it comes to the nitty-gritty of creating a resume, cover letter, portfolio, and other application documents, your college careers center is a valuable resource. Make sure you let them know the details of the programs you are considering, including any specific application requirements. You might also want to consider dissertation coaching—if you can afford it, the help and support of a coach with expertise in this field can save you a lot of time and stress.
A less obvious but no less valuable source of help for incoming graduate students is mentors within the children's literature field. Reach out to individuals teaching in the programs you are considering to ask about their research, share your ideas, and ask about your "fit" for the program. You can also find mentors within the children's literature studies organizations listed above, especially on committees focused on graduate/student affairs. Don't be afraid to start early when it comes to networking within the field.
Finally, a step you definitely don't want to neglect is to reach out to the admissions office of the institution or the department chair for the program you are interested in. Ask about current opportunities, the department's ideal candidate, and what you can do to impress the admissions committee.
Children's literature is one of the most exciting and rewarding fields of study to work in. I hope this article has given you the tools you need to get started!