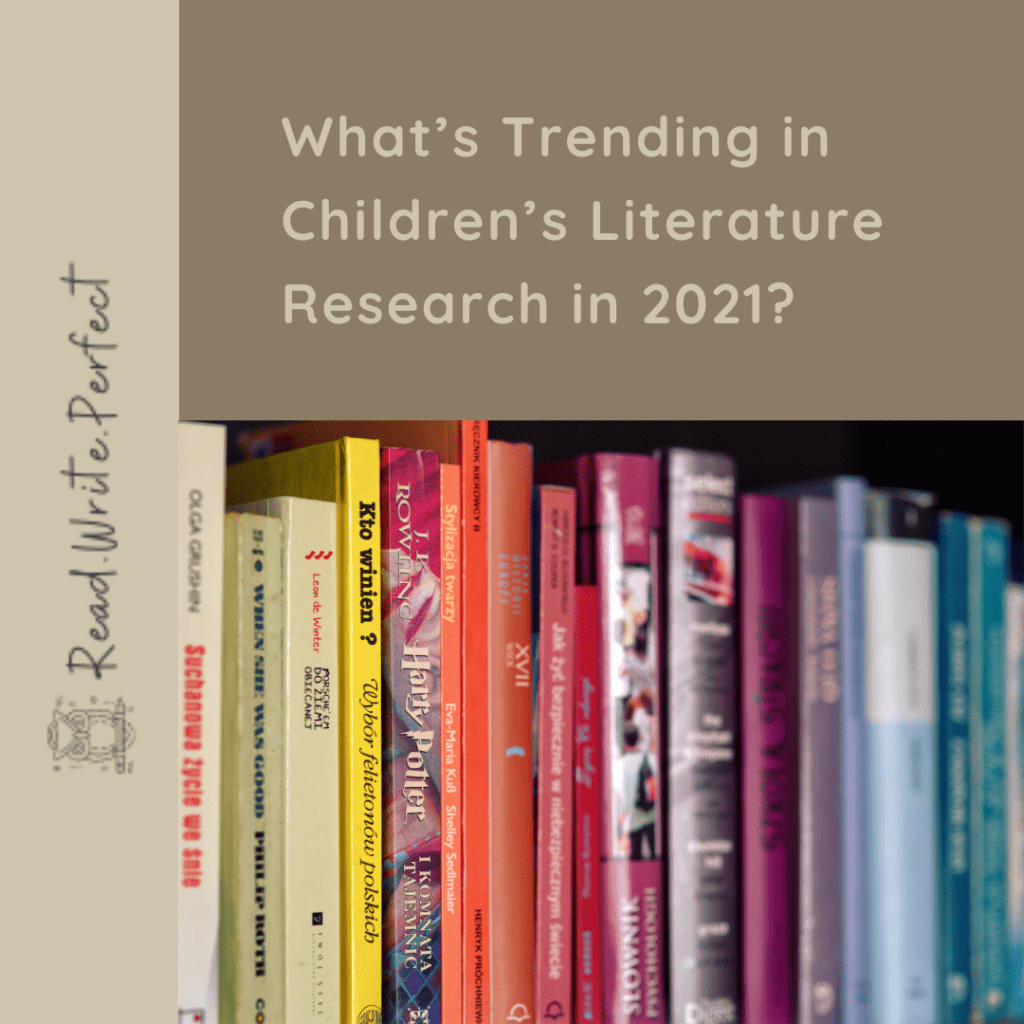 Wondering about topics for your children's literature dissertation or your next children's literature research project?
Here's a quick peek at what's trending in children's literature studies this year.
Visual Literacy
Children's studies offers great scope for exploring the interplay between text and image, from picture books and graphic novels, to book illustrations, toy packaging and advertising images, and film and stage productions.
Visual literacy and the ability of images to act subversively in children's literature seems to be one trend in current childhood studies research, as evidenced by articles such as Elys Dolan's "An Analysis of Humorous Devices in Picture Books: A Pictorial Article" and Kateřina Valentová's "Challenging Stereotypes through Visual Narratives: The Figure of the Grandfather in Children's Picturebooks and Graphic Narratives"; as well as recent publications such as Hannah Field's Playing with the Book: Victorian Movable Picture Books and the Child Reader.
There is a particular interest currently on how images function within political contexts, both now and historically.
Climate Change and the Environment
Children's studies is one area in which the urgent warning calls of global environmental scientists have bee heard, and a significant amount of current research has focused on understanding how children's texts represent climate change and the environment and support sustainability activism.
The most recent issue (45.2, April 2021) of The Lion and the Unicorn, for example, takes climate change as it's topic, offering articles such as Emily Midkiff and Sara Austin's "The Disneyfication of Climate Crisis: Negotiating Responsibility and Climate Action in Frozen, Moana, and Frozen 2" and Brianna Anderson's "Reimagining Plastic Pollution and Climate Activism: Contradictions of Eco-Education in Rachel Hope Allison's I'm Not a Plastic Bag." Roxanne Harde's "'He called their namesakes, the animals, from each direction': Kinship and Animals in Indigenous Children's Literature," published in ChLA Quarterly, is another fascinating example of recent research that explores the diversity of human relationships with the environment and sustainability.
Diversity and Representation
Issues of diversity and inclusion rose to prominence in 2020 in a number of research areas, and children's studies was no exception. This trend has continued strong in 2021, with a wealth of new publications.
Just a few of my recent favorites include Melanie Ramdarshan Bold's "The Thirteen Percent Problem: Authors of Colour in the British Young Adult Market, 2017-2019 edition" (International Journal of Young Adult Literature); KaaVonia Hinton's "What Are These Biographies Not Saying?: Colorblindness in Biographies About Oprah Winfrey" and Massih Zekavat's "Reading Hoda Hadadi in Tehran: The Implicit Articulation of Lesbian Identity in Iranian Children's Literature" (ChLA Quarterly); and Xuan Thuy Nguyen's "Whose Research Is It? Reflection on Participatory Research with Women and Girls with Disabilities in the Global South" (Jeunesse).
Need More Help?
Thinking of starting a children's literature dissertation or research project? Find out how dissertation coaching can help.