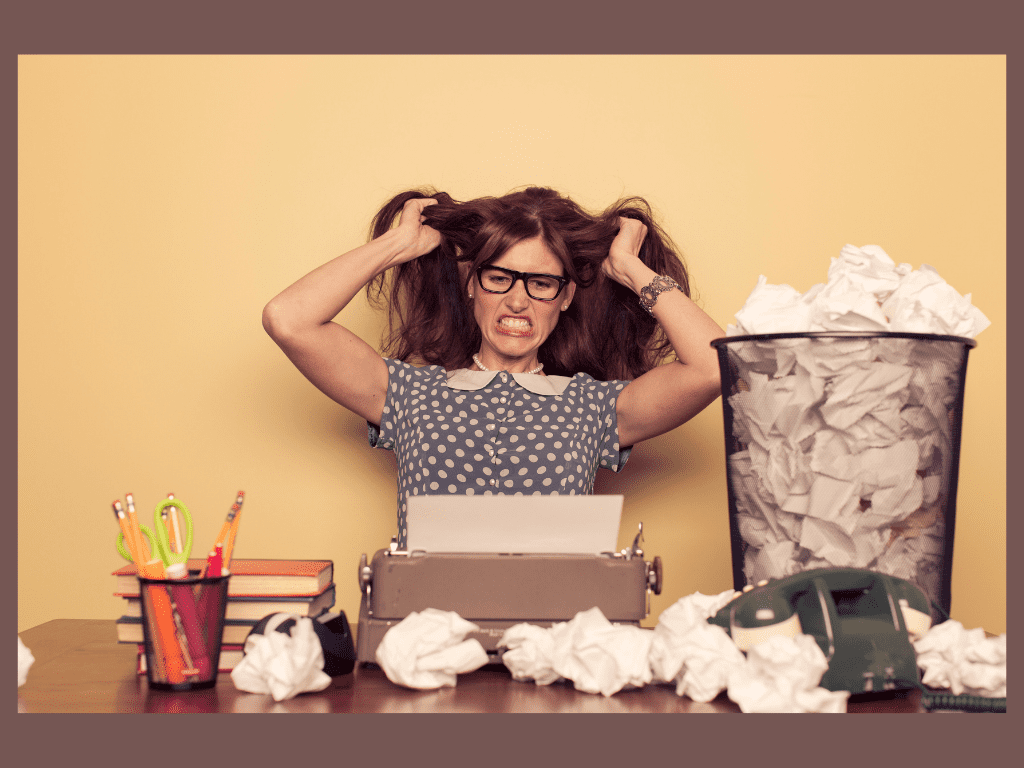 ABD, or "all but dissertation," is a term used frequently in the US to designate a PhD student who has passed all qualifying degree elements except for the writing, presentation, and defense of the doctoral dissertation.
For many students, ABD can stand as both an exciting milestone and a terrifying sinkhole. 
This is because ABD is the term used to refer to students who have left their PhD programs at this crucial stage: they have put in the blood, sweat, tears, and eye-strain but don't have the coveted PhD degree and title to show for it.
This post will cover some quick tips to help you prepare early to avoid the ABD sinkhole.
Why Do Students Fail to Move Past the ABD Stage?
There are many reasons why students often fail to progress beyond the ABD stage, including financial pressures, changes in life goals and directions, institutional shortfalls, and writing and research challenges.
Sometimes, a student can get stuck at the ABD stage through no fault of their own. One of the most heartbreaking stories I have heard in my time as a dissertation coach was a student who never moved past the ABD stage because all the supervisors she had been working with at her institution left. Shocking and unacceptable as this type of situation is, it is becoming more and more common as HE institutions deal with increasing hiring pressures.
More commonly, however, ABD occurs when students encounter roadblocks they don't know how to overcome. They may run out of funding, and not know how to get more. They may take a radical turn in life, such as getting married or having children, that changes their desire to complete a PhD. Or, they may become daunted by the task of researching and writing the dissertation—especially if they are not strong writers or lack proper institutional support.
Four Ways to Prepare to Stride Past ABD
To avoid getting stuck at the "all but dissertation" stage, there are key ways you can prepare yourself in advance.
Choose your supervisory team carefully.
Learn how to find and apply for funding, grants, and scholarships.
Plan for personal issues.
Seek dissertation help early.
Choose your supervisory team carefully.
Your supervisory team is your lifeline within your institution, so it pays to choose its members with care. Don't select supervisors purely according to research interests; instead, choose supervisors:
You already know and feel comfortable working with;
Who have a reputation for being dependable and supportive;
With a strong history of student mentorship;
With a strong record of successfully graduating PhD students.
Ask your supervisors directly when you approach them if they intend to remain at your institution long-term and what the plan will be if they do leave. Also, make sure that you discuss with them the level of support they will be willing and able to provide during your PhD journey, including research support, motivation, accountability, writing support, and career support. Be clear about your needs and choose supervisors who are willing to support them.
Learn how to find and apply for funding, grants, and scholarships.
If your personal funds and degree funding are tight, grants and scholarships can mean the difference between completion and ABD. Most institutions have a grants and scholarships department or office that can help you find and apply for these types of funding. Many also offer workshops and training sessions (or even credit-bearing classes) on grant writing. Finally, you can use sites like GrantFoward (free to sign up to) or check the websites of professional organizations in your field.
Plan for Personal Issues
Usually, when students drop out due to personal issues, it is because the pressure of planning for them is too much on top of the mental effort needed just for the degree itself. Even where there are objections due to finances or time pressures, these usually come down to logistics. You can help mitigate such unforeseen roadblocks by planning ahead for them.
Even if you think there is only a 1 in 7 billion chance that you will get married, have a baby, lose a loved one, etc., make a concrete plan just in case. Could you work part-time? Could you do evening classes? What support networks do you have available to you? Thinking these things through in advance will make the unexpected much more manageable if it ever happens, making you much less likely to drop out.
Seek dissertation help early.
It is never too early to start thinking about your dissertation and seeking the support you will need to finish. Whether you need help understanding the research process, getting your results into writing, following academic conventions, or even just staying motivated, start searching out support sources early. Add mentors to your support network, explore institutional and private coaching options, and ask questions at every stage of the way. Prepare in advance for the things that challenge you, and you will be in a much stronger position once you reach the ABD milestone.
Need More Help?
Need some extra support getting ready to be ABD? Check out my coaching packages to find out how I can help you!