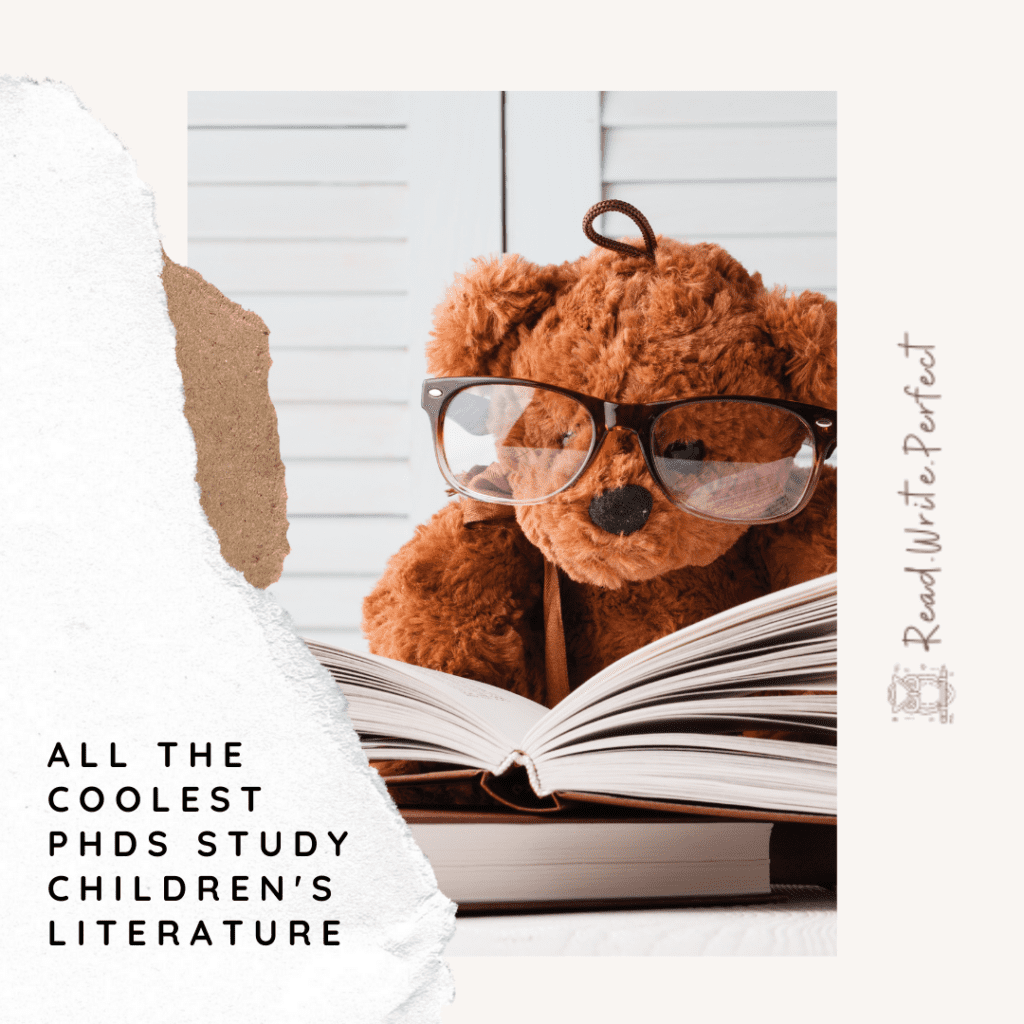 Five key ways to get started are to:
Browse trending issues
Examine new or favorite authors
Search for unanswered questions
Pick a theory
Pick a genre
In this post we'll look at these techniques in more detail, including some examples specific to the field of children's literature.
Browse Trending Issues
When you're looking for a children's literature dissertation supervisor, it stands to reason that a faculty member will be more interested in your work if you are looking at cutting-edge ideas.
To find out what is trending in children's literature, browse the most recent issues of top journals, such as Research on Diversity in Youth Literature, Jeunesse, The Lion and the Unicorn, and The International Journal of Young Adult Literature to look for trends across multiple articles and journals. Is a particular theme (like sexuality or diversity) a hot topic? Is everyone currently arguing about a particular theoretical approach? Find out what scholars are currently debating.
Then decide: what would I like to add to this debate?
Examine New or Favorite Authors
Another approach to choosing your children's literature dissertation topic is to begin with an author or authors you would like to study.
You can choose to take a fresh look at classic authors like Rudyard Kipling, Judy Bloom, or J.K Rowling, or you could decide to examine the work of newly published, as-yet-unexplored authors.
Want to go broader? Some students opt to study a particular genre or time period – YA fantasy novels or indigenous picture books, for example, or the romantic period.
How do you decide what to explore? Well – you search for unanswered questions.
Search for Unanswered Questions
Remember: completing a PhD is about contributing original research to fill a research gap (you can read more about research gaps here). Luckily, a lot of questions remain unanswered in children's literature!
Finding your research gap means picking out the questions that still need to be answered – and that means a lot of reading. Some things to consider as you read:
Is there a theoretical approach that has not been applied yet? (Maybe it's time someone applied posthumanism to alphabet books?)
Are current approaches to your chosen area limited or flawed? (Think of Jacqueline Rose's revelation that we should be thinking about the adult readers as much as the child readers – she spotted a limitation in the current thinking of her time).
Is there a pressing social need for a new approach? (Debbie Reese's work on critical analysis of Indigenous peoples in children's books is a good example of scholarship based on pressing social need).
Go Quantitative
If you come from a literary studies background, you may not be aware that there are fascinating dissertation topic opportunities in childhood studies outside of the humanities context.
The interdisciplinary journal Jeunesse provides a great starting point for thinking about other approaches to childhood studies you might want to explore. From computer games to toys and from playgrounds to immigration policies, there is an endless array of childhood-oriented material that benefits from critical scrutiny.
Consider a social sciences or hard sciences approach and think about how you can enlarge current understandings of childhood and child being through data collection and analysis.
Need More Help?
Need some support with children's-studies-specific dissertation research? At Read.Write.Perfect, that's my specialism! Book a free session and brainstorm your dissertation topic ideas with me!