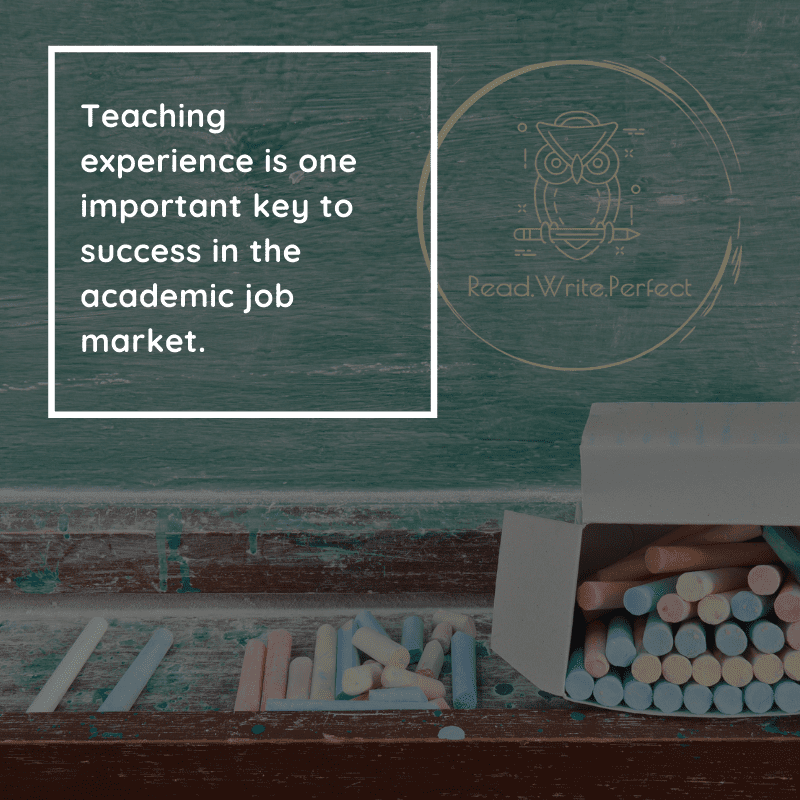 Are you wondering whether teaching during your graduate degree is worth the time, stress, and extra work?
If so, then the answer is a resounding "yes," because teaching experience is one important key to success in the academic job market.
Most faculty positions are built on three core pillars: research, service, and teaching. Anyone can walk into a classroom and speak for 45 minutes, but with retention such a key concern in universities, hiring committees are more anxious than ever to hire candidates who actually have some teaching experience.
Here are four tips you can use to prepare for academic teaching and prove your worth as an educator to hiring committees.
Volunteer for Teaching Assistant or Tutor Positions
Even if no paid positions are available, it is worth going the extra mile to secure a teaching position within your department.
Whether you are leading labs, helping a professor to grade assignments, or teaching a full-on undergraduate course, the experiences you will gain interacting with and supporting students will be invaluable, and well worth the unpaid time investment.
If no positions are available within your department, consider other options: tutoring centers and writing studios often need volunteers, and local libraries, K-12 schools, or community centers may be keen to work with volunteers to offer free classes or workshops. The University of Nebraska-Lincoln offers several more suggestions for gaining teaching experience.
Any experience you can accumulate to show you have practice in designing learning, delivering that learning effectively, and providing student support will make you a more desirable candidate for faculty positions.
Take Courses on Effective Teaching
Some aspects of good teaching come down to personality and innate talent, but a lot more comes down to excellent training.
Many higher education tutors and even professors enter teaching by accident, as an adjunct to the research that is their primary focus. However, good teaching involves a deep understanding of a number of factors, from diversity and inclusion to instructional design and behavioral management. Hiring committees increasingly value faculty members who are not only experts in their field but also well-trained and intentional educators.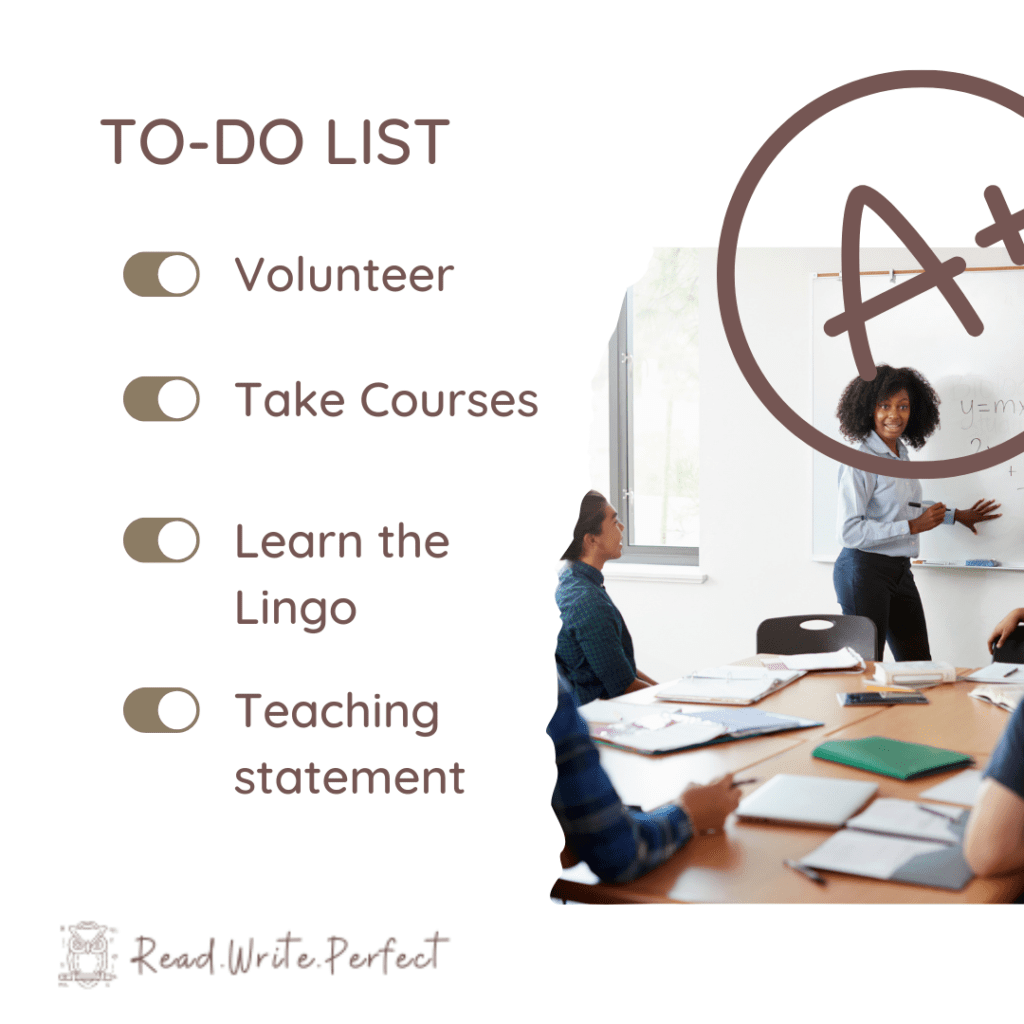 For this reason, it is worth seeking out specific training in teaching practices and methods - especially online teaching, and especially courses that offer a certificate. Even if attending specific classes or courses on instruction is not possible for you, there are countless free resources online, such as this article from the Chronicle of Higher Education on an effective first day of class.
Seeking out dedicated teacher training will definitely give you the edge over candidates who plan to wing it in the classroom.
Learn the Lingo and Terminology
It's not enough to simply complete the training, however; to land a faculty position in the academic job market, you also need to be able to prove your worth as an instructor within an interview setting.
For this reason, it's important to be able to speak fluently about your teaching methods and ideas.
Like any profession, teaching involves specialist terminology. Learn to speak fluently about things like differentiation, intrinsic motivation, and active learning to demonstrate to the hiring committee that you take student instruction seriously.
Draft a Teaching Statement
As well as expertise in teaching methods, academic job hiring committees also want to see that you have a philosophy of teaching that aligns with the institution's goals and values.
It's therefore worth drafting a new teaching statement for each position you apply to.
A teaching statement expresses your philosophy of teaching: your values, views, and objectives as an educator. Take some time to read up on different approaches to teaching, as well as the teaching values and mission of the institution you are applying to. Draft a statement that expresses your commitment to supporting students in the same language your target institution uses.
Need More Help?
Learn more about how a dissertation coach can help you jump-start your academic career: book a free consultation.