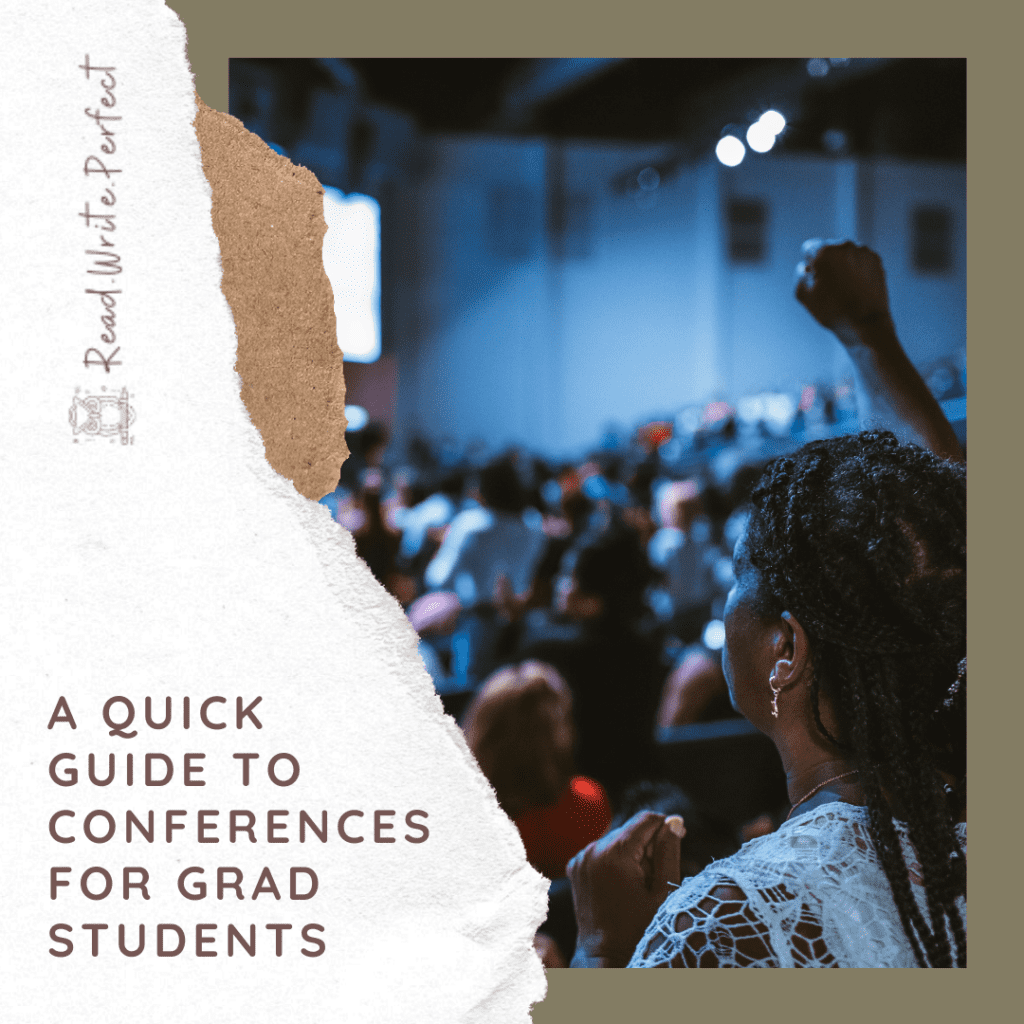 For many grad students, research conferences are both exciting and intimidating.
So, why do professors and programs encourage – or even expect – you to attend them?
What value do they offer for your development as a researcher and your future career?
The answer is two-fold: conferences enable you to build your network and broaden your perspective.
Conferences Help You Build Your Network
Having a strong network will increase your access and exposure to opportunities in your field, and the best way to build a strong network is to get our there and meet people.
Conferences are the perfect venue for sharing your research, but it's the stuff that happens before and after your present that's really important: The Q&A sessions, the chats over breakfast coffee, and the bonding over the book-sales table.
To get the most out of conference networking:
Answer questions about your research and ask questions about other people's.
Ask for names and contacts for the people you meet and share yours – and then, keep in touch afterwards.
Visit book stalls, attend meetings and round-tables, and go on the optional tours and evening social events.
As well as presenters, conferences are great for meeting journal representatives, academic book publishers, and organizational leaders. Most offer registration discounts for grad students and junior faculty. Aim to present at least once a year, and try to stay for the whole conference if you can.
Conferences Broaden Your Research Perspective
Conferences aren't just about sharing your work with others; they're also an opportunity for you to learn about and benefit from the research of others in your field.
Because conference presentations are organized and prepared much faster than publications, they really do represent the cutting edge in your field.
By attending and engaging with conference presentations, you can get a feel for where you field is going and what new developments are underway. You'll also get the chance to stretch your theoretical and collaborative muscles, and listening to other people's ideas will certainly help you spark new ideas of your own.
To get the most out of conference presentations:
Take notes as listen about what interests you and connections to your own work and other presentations.
Ask the presenter questions about their work and join in other audience members' discussions.
Keep contact details with your notes, in case you want to follow up or collaborate later.
Need More Help?
Need help preparing for an academic conference? Find out how a dissertation coach can help by scheduling a free consultation with me!