Nervous about your grad school admissions
interview?
Get prepared in a mock interview with an expert
dissertation coach.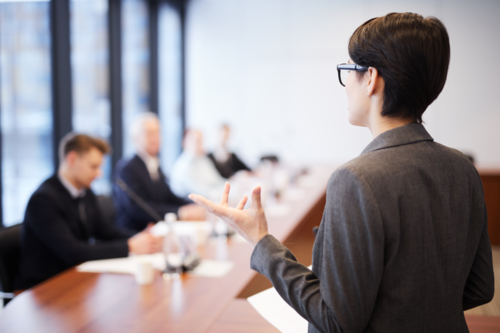 Writing the dissertation proposal was hard enough - now they want you to present it as well?!
Maybe you're struggling with public speaking nerves.
Or perhaps you're just not sure how well you've managed to condense three entire chapters into an hour-long presentation.
And what about the Q&A session afterwards?
To get through this new ordeal, you could probably use some support.
The good news? You can practice with a dissertation expert. All you have to do is book.
How can a mock presentation help you pass your proposal defense?
Practice with a virtual trial run of your presentation


You'll get to practice your responses with a live examiner who will interact with you just like the real thing.
Get feedback from an admissions expert


I'll provide you with detailed feedback about your responses, delivery, and presentation technique.

Gain confidence through learning your interview strengths


We'll set writing goals and determine next steps targeted to your project and timeline

Review and reflect as many times as you need to


We'll focus on what you do well, so that you can walk into your presentation with confidence.

Move forward faster with the right tools

With a written recommendation report and session recording, you can keep practicing long after the session ends.
Why Trust Me With Your Mock Presentation?
Student reviews confirm that coaching helps.
Every one of my students has successfully met their goals.
"My oral presentation went well and I am happy. I am grateful for each and every time you spent with me towards this process. Thank you!"
— Social Work PhD Student, Canada
Practice your presentation in front of a real professor and receive feedback and tips on how to prepare for the real thing.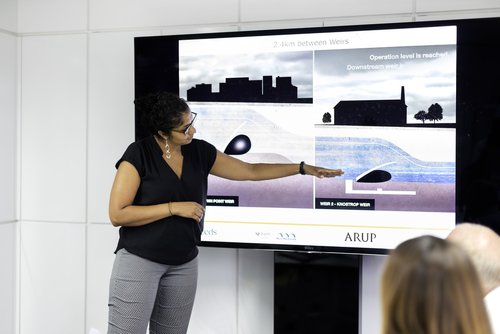 1-hour live mock presentation via Zoom

30-minute Q&A practice session

30-minute debriefing session

Recommendation report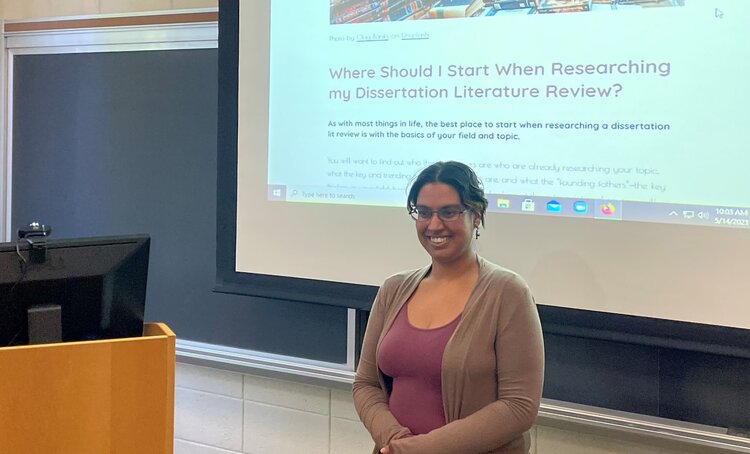 My name is Dr. Jen Harrison, and my job is to help you get meet your graduate degree goals.
PhD – 2009 from the University of Wales

Professor of English

Writing instructor

Published researcher

Author of multiple books and articles in my own field (children's literature)

Editor and reviewer for a number of peer-reviewed publications

Fully trained academic editor
Can I help you ace your proposal defense? Absolutely!
How will my mock presentation go?
When you book and pay for your mock proposal defense, you will receive an instruction email with a link for you to book your live Zoom session via my calendar. Your mock proposal defense will take 1 hour, and will begin from the moment the Zoom call begins. Your mock-examiner will ask questions and make comments just like a real examiner at your institution would, enabling you to practice presenting with confidence. After 1 hour, the examiner will call the presentation to a close, and you will have a 30-minute Q&A session, in which you can practice answering typical defense questions. A debriefing session with the mock examiner will then take place, offering you feedback on your strengths and any improvements you could make to your content or technique. You will also have the opportunity to ask questions at this time. After the debriefing session, you will receive a written recommendation report via email.
How can I book a mock proposal defense?
You can click here, or on any of the booking buttons on this page. You will be taken to a booking page that will enable you to purchase your mock defense session. You can pay with any credit or debit card, or using Apple or Google Pay – whatever works best for you! You can also pay in installments by choosing the "Klarna" option at checkout. Once you have booked, you will receive a link to book your live Zoom session via my calendar. After that, all you need to do is make sure you follow the instructions in the email and send me any materials for review at least 1 hour before your scheduled session.
Is a mock proposal defense worth the cost?
A mock defense with a dissertation expert helps bring you one step closer to the dissertation finish line and achieving the degree qualification you are working so hard for. Students who complete their dissertations are much more likely to find high-level employment and pay off hefty student loans quickly – and passing your proposal defense is the first step towards successful completion. You can view your mock defense as an investment in your own success – a way of making sure your time and money do not end up being wasted.
What should I do to prepare for my mock proposal
defense?
First, make sure you leave enough time before your booking to prepare for the mock defense – just as you would for a real exam. You will want to practice delivering your presentation, as well as preparing answers to any questions you think might arise. Second, make sure you read the instruction email carefully and send me all the information I request. Failure to provide the necessary information may lead to your session being cancelled and a refund (minus any processing fees and charges) being issued.
Are you qualified to help me?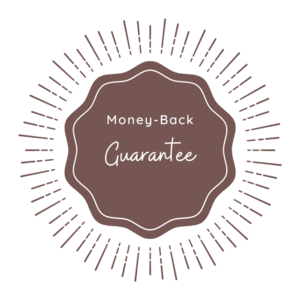 What if I don't find my mock defense
helpful?
Do you help all types of graduate student?
I would like help, but my budget is tight. Can I afford this?